Our Story
From Classroom to Action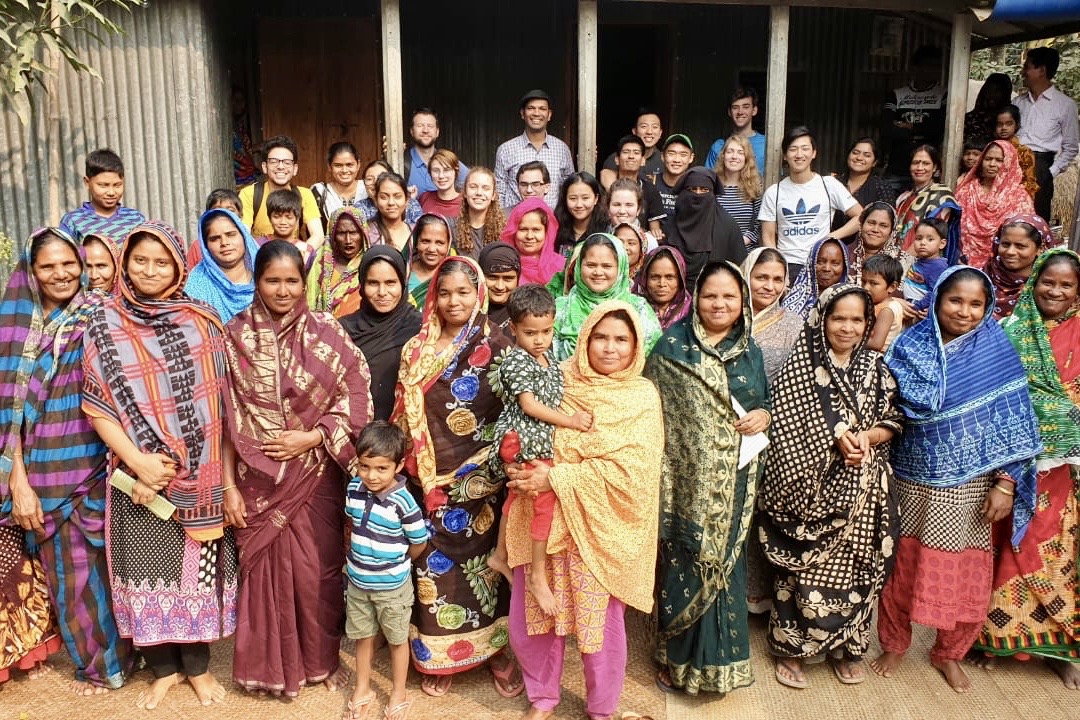 We are a diverse, multinational group of individuals with a special place in our hearts for Bangladesh. Our team of volunteers includes Americans, Bangladeshis, Chinese, and Indians, but we expect to grow further and welcome anyone interested to join us. This is a mainly student-organized initiative, but other members of the team come from a wide range of professional backgrounds, including college professors, a realtor, an airline pilot, and Peace Corps volunteers. Most of us have been to Bangladesh, and we understand the devastating public health and economic impact that Covid-19 is having there.
The Nourish Bangladesh initiative is guided by Faress Bhuiyan, a professor of economics at Carleton College, Minnesota. He is joined by a group of his students who have previously participated in an off-campus winter program in Bangladesh as part of their studies. Learning about the economics of development, particularly in the context of Bangladesh, the group has been eager to raise awareness about the country's experience and actively contribute to the well-being of its people.
We now feel an urgent calling in the wake of Covid-19, as the pandemic wreaks havoc in the lives of many Bangladeshis. We share a deep concern about the looming humanitarian disaster. Our mission is to help ensure that the poorest families have access to food in the coming months. To do so, we are organizing this fundraising campaign and directing the funds to thoroughly vetted established NGOs and grassroots volunteer groups in Bangladesh.
Nourish Bangladesh is not associated with Carleton College in any official capacity.